Lafleur is tasty, authentic food… comfort food. It's food that's been on the plates of Quebecers since 1912. It's been part of long-held traditions, whether that's a sugaring-off brunch, a summer barbecue with neighbours or a game night to remember. It's the joy of simply bringing the family together.
So it's no surprise that, since 1912, so many of you have proudly declared: Around here, it's Lafleur!
La famille,
c'est chez nous.
Whether it's Aunty Lyne's famous little cocktail sausages, or Grandma's perfectly cooked ham, Lafleur is happy to contribute to your Christmas traditions, especially when they are shared with loved ones.
Le hockey,
c'est chez nous.
It's no secret that hockey holds an important place in the hearts of Quebecers. And who says hockey night, inevitably says hot dogs! Whether it's live from the arena, or in front of the television at home, Lafleur always offers the same delicious hot dog.
La cabane,
c'est chez nous.
Proud of its Quebec roots, Lafleur is happy to support our traditions, including sugar season and its sugar shacks. Plus, everybody knows a little cocktail sausage is twice as good when served with Quebec maple syrup!
Les week-ends,
c'est chez nous.
Weekend brunches are a classic that we never get tired of. And who says brunch, says bacon! And sausages, and ham, and cretons… No wonder Lafleur is the reference when it comes to breakfasts!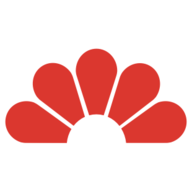 Lafleur knows the importance of having a good time in the backyard during summer. That's why it continues to offer the best products to grill on the barbecue, so you can make the most of those sunny days that go by so fast!