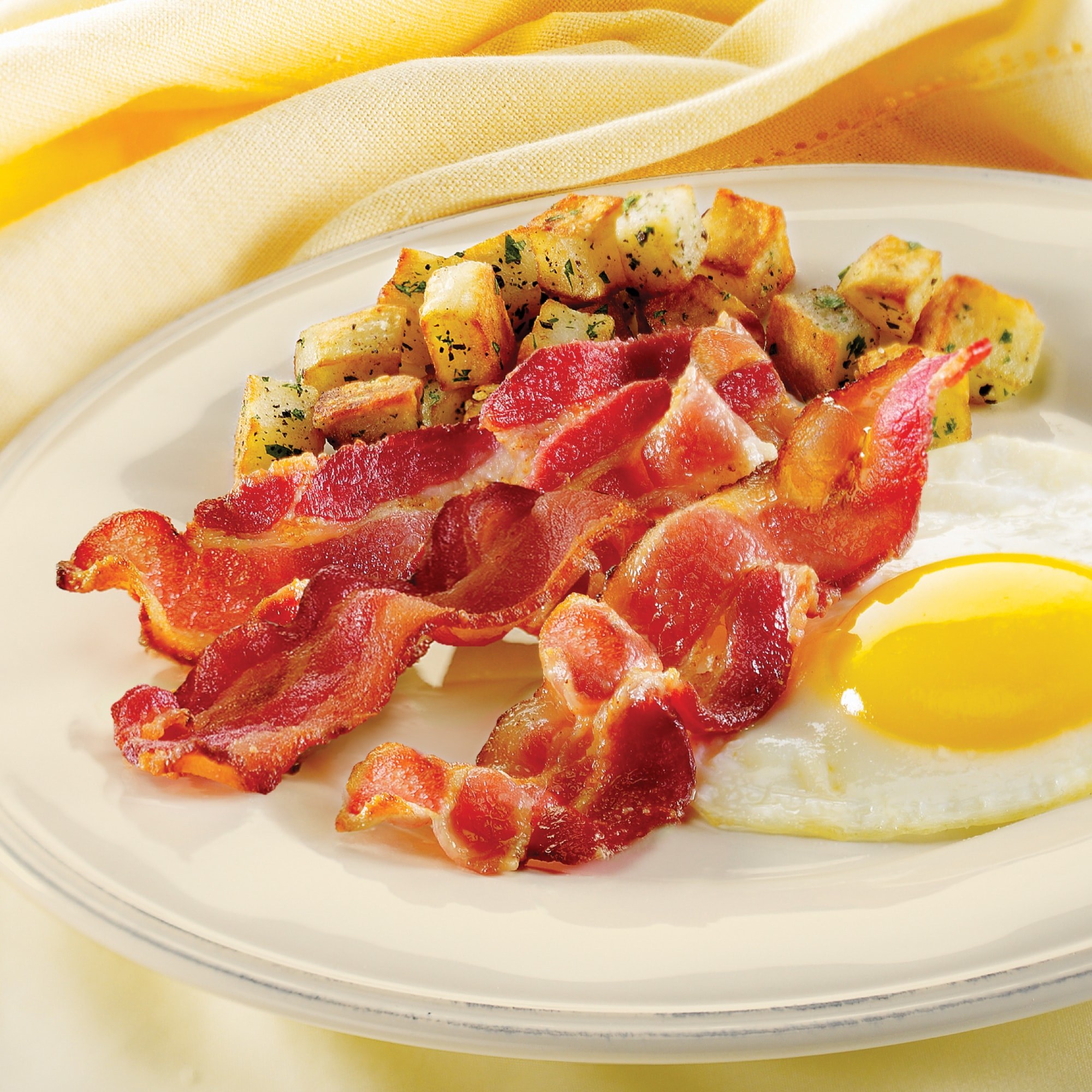 Traditional. Classic. Incredible.
Naturally Smoked Bacon
Proudly made in Quebec
Gluten-free, certified by CCA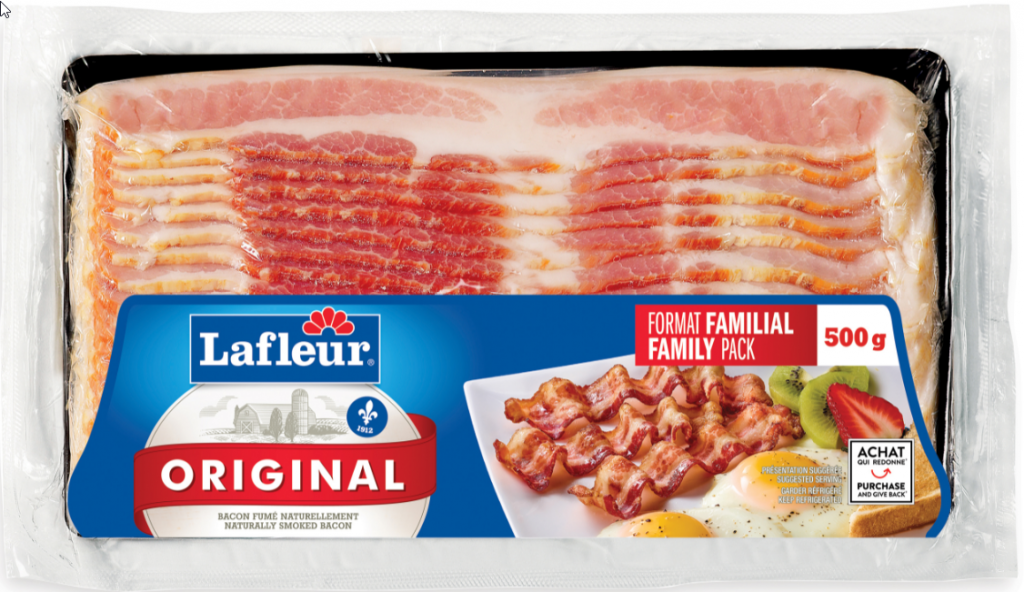 Pork, water, salt, sugar, sodium phosphate, sodium erythorbate, spices, sodium nitrite, smoke.
None
Verified for: nuts, peanuts, sesame seeds, wheat, eggs, milk, soybeans, crustaceans, shellfish, fish, mustard seeds, sulphite (>10 ppm) and gluten sources (barley, oat, rye, triticale, wheat)
Conservation instructions
Every effort is taken to ensure that the ingredients and nutritional information listed here is accurate, however, data may change from time to time. Please always check the package for the most current information.
Nutrition facts
By serving of 50g (2 slices)*
Calories
200
%daily value*
* 5% or less is little, 15% or more is a lot
Here's something you should like