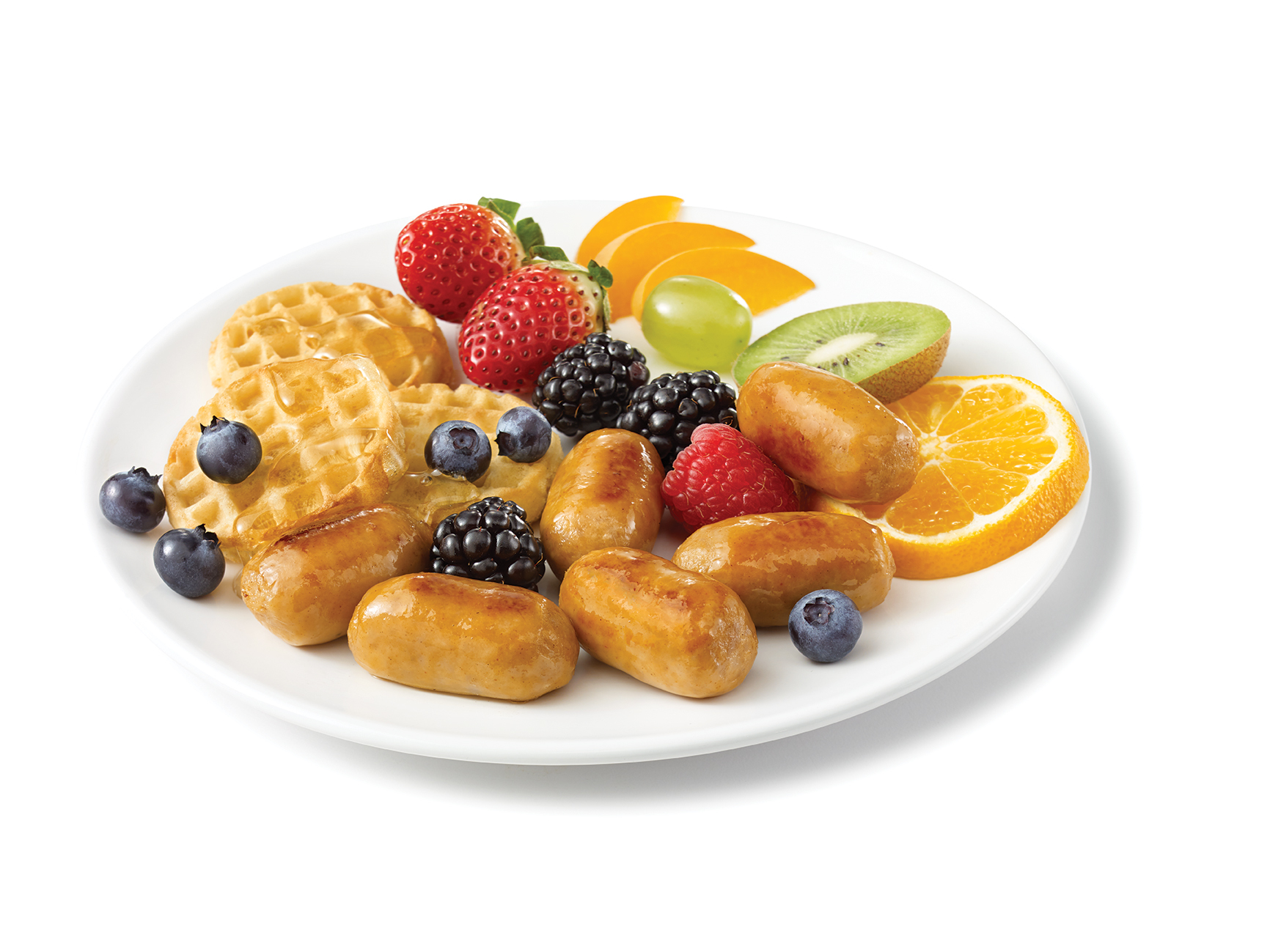 Designed to please the whole family!
Ideal for breakfast and dinners.
Made with 100% vegetal casing
Proudly made in Québec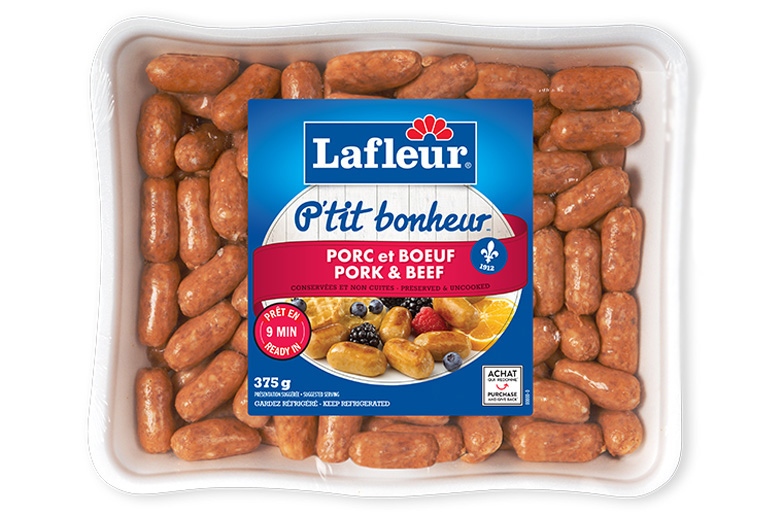 Pork, beef, water, toasted wheat crumbs, vegetable casing (sodium alginate), salt, spices, sodium
erythorbate, milk, mustard. Contains: wheat, milk, mustard.
Verified for: nuts, peanuts, sesame seeds, wheat, eggs, milk, soybeans, crustaceans, shellfish, fish, mustard seeds, sulphite (>10
ppm) and gluten sources (barley, oat, rye, triticale, wheat)
Conservation instructions
18 days at 4°C
Keep refrigerated
Every effort is taken to ensure that the ingredients and nutritional information listed here is accurate, however, data may change from time to time. Please always check the package for the most current information.
Nutrition facts
Per 6 sausages 75g
Calories
17g
%daily value*
* 5% or less is little, 15% or more is a lot
Here's something you should like